Don't take our word for it
Here Are A Few Reviews Of What Our Previous Guests Have To Say...
Patrick - February 2019
Lisa and Brian did a great job and live up to the term "super-host". Everything was as described in the profile. It met all my expectations: clean, quiet, communicative hosts, and they did a great job of adding nice touches such as the cell phone, a "how to" booklet on Belize, and access to a gym and pool. Excellent stay and i would recommend it and certainly stay there again.
Stephanie - February 2019
Tropical Dream is a very cute and clean place to stay! Brian and Lisa made sure we had everything we needed, plenty of water, bathroom supplies etc, and our room was tidied up every day! They gave us suggestions where to go and what to do, places to eat, they were VERY helpful and handled anything we asked. Great couple and very sweet! Thank you both for making our stay so wonderful!!
Maggie - January 2019
Brian & Lisa's place was great. The daily housekeeping was a huge bonus, and the location is close to downtown, but far enough away to be quiet. They both have an extensive knowledge of the island and provided us with lots of helpful tips.
Betty - January 2019
Brian and Lisa were such a valued part of our trip! We had such a wonderful time in Belize and so much of it had to do with not needing to worry about getting to or from the airbnb at the beginning/ end of our trip and all of their suggestions were excellent! They arranged for us to be picked up and dropped off at the airport, gave us pointers for what to pack to help make our trip a success and even gave us ideas for our time in Belize.
Linda - December 2018
As a registered nurse with high standards for clean, I can say this place was VERY clean. When visiting a foreign country this was appreciated. We had an enjoyable fun evening visiting the Truck Stop on game night. All our needs were attended to immediately. Lisa saw to it that those of us who have a dietary restriction had a nice Gluten Free appetizer. Would visit again.
Melissa - December 2018
My husband and I stayed at Tropical Dreams Villa several nights in December. Lisa was quick to respond to our messages throughout the entire trip. She arranged for a taxi to pick us up at the water taxi and take us to our room. Our place was clean and welcoming. There were complimentary drinks and snacks waiting for us (which was much appreciated after a long day of travel). The bed was comfortable with clean linens. The kitchen was well-equipped with a refrigerator, stove/oven, coffee maker, dishes/utensils, and clean drinking water. Lisa is a thoughtful host and she knows her stuff! She was a treasure-trove of recommendations for food, shopping, and activities. She helped us reserve kayaking and snorkeling spots. She even left us a kind note the morning we departed. Lisa made our stay special and memorable. I would absolutely recommend Lisa and her hospitality to a friend!
Jan - November 2018
We had an absolutely wonderful stay at Belize Tropical Dream Villas! The rooms are very clean and well appointed! We had absolutely everything we needed. Incredibly comfortable king size bed with fabulous sheets. Air conditioning kept the room the perfect temp for a great night's sleep. Shower is spacious. Kitchenette has everything you need to cook a meal if you prefer to do that. (Coffee, snacks and even small spice packets are there!!) Excellent communication before and during our stay. Lisa is a very conscientious proprietor who goes out of her way to welcome you and provide information about getting around the island. The location is great, close enough to town but far enough to allow for quiet time. She even arranges for a golf cart rental! The golf cart company picked us up at the water taxi and took us to the villas! We are already planning our next stay at this lovely island home away from home!!
Norma - November 2018
Lisa has put in a lot of time and effort into making her place the perfect accommodation in San Pedro! It's well located, clean, and has everything you will need, plus some! The apt also has a fully equipped kitchen if you wish to cook (why??) Restaurants, grocery stores and night entertainment are within walking distance but I do recommend securing a golf cart from Lisa. Lisa is very thoughtful, great tips, and makes herself accessible via cell phone. You can't go wrong with Lisa!
Chris - November - 2018
Ok. Wow! Lisa's place could not have been any more perfect! She takes hospitality to a whole new level. Lisa greeted us when her "go to" taxi driver dropped us off at the front gate. She has fantastic recommendations for activities (YOLO Island Dream Tour!) and places to eat (Casa Picasso). When we come back to San Pedro there's only one place we're going to stay, Lisa's!
Kyle - November 2018
I Can't Say enough about this place!!!!!!!! it was an absolute pleasure to stay here. The owners really really know how to take f their guests, if you are staying in Belize I highly recommend this.
Alex - November 2018
Lisa and Brian are amazing, the hospitality was more than anyone could ask, and so many special touches to made our stay easy and convenient. I have stayed in many places in San Pedro and this one is by far the best for anyone looking for a great location and great hosts to make you feel at home!
Dustin - October 2018
Wow! Where to begin! Lisa is probably the best Airbnb host we've ever encountered. She arranged all transportation to the Airbnb and provided some awesome amenities you won't even find at many hotels. Local cell phone, bike & golf cart rentals delivered straight to your door made it so easy and hassle-free to explore the island. Lisa was an incredible host and was there to address any questions we had. One day we were feeling under the weather and by the time we got back to the room she had even provided medicine for us. The third floor patio is great to spend evenings watching the sun go down and enjoying the Caribbean breezes. Location is walkable to one of the most popping bars in town (we visited multiple times) as well as a couple local supermarkets. Great home base for any activities in San Pedro. You'll feel right at home. Absolutely a great host and highly recommend!
David - October 2018
Coming in as a solo traveler I was a bit apprehensive, but Lisa helped so much in this area with guide to getting me to the place & things to do and watch for with her contacts she has in the city and on the island. Huge help! The diving was great!
Lauren - September 2018
Brian and Lisa have probably been the most hospitable hosts I've had so far using Airbnb. Aside form them being lovable people, their property is perfect for all our needs. The property had small amenities that I appreciated more after I left that other properties did not offer. Purified water in the room, laundry services, good WiFi, foot washing area outside the home to not track in sand, a free cellphone to make local calls and to contact them for whatever needs, a fully equipped kitchen and an amazing mattress (I can't empathize enough how much we loved the mattress). The home is 2 blocks from the beach and close enough to walk into town for all the restaurants and other amenities. They directed us to the cheapest golf cart rentals on the island and gave tips of where to eat and events going on in the island. We had an amazing time staying with them and plan to come back soon!
Joe - August 2018
This Airbnb was fantastic. It was a great apartment with a comfy bed and a nice AC unit to come back to after a hot day in the sun. The apartment was stellar, but the best part of our stay was the hospitality. Our host made sure we were well taken care of doing everything from arranging for pick up from the airport and providing us a local phone to have while on the island. The host was very quick to respond and helpful with any requests or questions. Only recommendations that we have for potential guests is that for us it was a little far from the main strip of bars on the beach, so we would recommend getting a golf cart rental while there. Cabs are also very available and cheap too. The golf cart is nice and convenient though. We did make the walk a couple times from the place to the strip of bars on the beach and it can get long so would recommend catching a ride. Overall it was a fantastic place and we would highly recommend staying here over other Airbnb's and of course those expensive hotels on the island. You won't be disappointed! We will definitely be coming back!
Paige - August 2018
We absolutely loved san pedro! The bed and the A/C was amazing after a long day on the island, so comfy. Lisa and Brian had a wonderful list of amazing places to eat and gave us great suggestions for snorkeling and were able to set up a golf rental for us with a great price!! would definitely come back!
Randy - August 2018
Wonderful couple with a great little place. Brian and Lisa have been A++ to interact with from the very beginning. We had to cancel our original trip in June due to a "crisis" and they worked with us in every way on the cancellation, reschedule and our eventual trip. The apartment is a great way to just hang out in San Pedro more like a local, which is what we wanted. And providing a local cell phone so your not running up international charges is a wonderful perk. They both excel as host; feels like your staying with some friends you haven't seen in a while, but with all the privacy you need. They obviously care about their guest and it shows. Will stay with them again the next time we visit San Pedro no question.
Robin - August 2018
This villa is wonderful! My fiance and I stayed here for a week in August. Before we even set foot on the island, Lisa and Brian were gracious enough to arrange a driver from the airport to the water taxi as well as from the water taxi to the Air BnB. They are both very helpful and provide excellent tips on activities and places around the island. They provide an island cell phone and responded quickly with anything that we needed as well as arranged our golf cart and activities for us during our stay. The location of the property is excellent and close enough to enjoy the "in town" portion of San Pedro. The room is very clean and they provide an excellent cleaning service if it is desired. The wifi worked great and the t.v. was nice to have during any down time. Be mindful that it is an island property so the water pressure is not that great but does have hot water. There is a large king size bed in the bedroom and the A.C works great! If you are traveling to San Pedro and are looking for a reasonably priced room with all the amenities of a hotel and great hosts, this is your place! You will not be disappointed! We would most definitely stay here again.
Jessica - July 2018
Loved my stay and couldn't have asked for better hosts. Very communicative and went the extra mile to make sure I had everything I needed to have an amazing vacation. Will definitely stay here again!! :)
Rose - July 2018
Brian and Lisa really go above and beyond! There was an issue with the WiFi and immediately they went to work on it and even let my boyfriend use their own personal WiFi upstairs to connect for a job interview. The WiFi was resolved within the day. They provide a local phone to use and whenever we messaged them they were so quick to respond. They even had a golf cart delivered to us within 15 minutes of us asking. (If this is your first time going to San Pedro I definitely recommend renting a golf cart. Much easier to get around and they are super fun.) We might have been a little needy but Brian and Lisa were so kind and accommodating to everything! The space was very nice, well furnished and with fully stocked kitchen! Most Airbnb's don't have so many cooking appliances so that was awesome. They even provided filtered water. We loved coming home after diving or a day a the beach to a freshly cleaned apartment with our dirty dishes clean! I 100% recommend staying here!! Thanks again for everything Brian and Lisa!
*** WIFI has been fixed and extended and the entire property has excellent minimum speed (so long as the issue is not with the internet company) ***
Nichole - June 2018
Brian and Lisa were amazing hosts! They go above and beyond to help guests with whatever is needed. They created a very informative guest book that gives many details and suggestions for excursions and other things to do, places to eat, and extra information regarding procedures. The cell phone that is provided was very helpful to communicate by text or calling whenever we needed it. The apartment is just as described, with everything you might need. I would have liked to have had access to the television while in the bedroom, but that is a personal preference. We enjoyed that the location was on the south side of town, and not directly in the heart of the busier town. The apartment area was nice and quiet. It is a walkable distance to the city center. We explored the first few days on foot, and then later got a golf cart to go beyond the town. It is a necessity if you want to go to Secret Beach, which is over the bridge in the north, or go exploring to see some of the more remote areas of the south. Overall, we very much enjoyed our stay and would recommend these amazing hosts!
**** Each apartment now has 2 TV's, one in the bedroom and one in the living room! *** Dec 2018
Shea - June 2018
The space is clean and a great value for the location. It is not beach front property but the beach is a 3 minute walk from the property. Rent a golf cart from Lisa on your first day there to be able to get a "feel" for the area. There are so many great local food places to choose from--the meat pies from Boogies Belly should be on your list for place to eat. Lisa and Bryan are very attentive and made our stay extra special by letting us use their personal grill to cook our freshly caught lobster and fish .
Marion - June
We loved our stay with Lisa and Brian. They were outstanding hosts in every way-- fully committed to making guests their priority. Constantly attentive and always available any time day or night should the need arise (even providing a cell phone as a way to stay in touch). Extremely knowledgable about everything on the the island (the mainland too) and gave informative suggestions about where to go and choices to make depending on what their guests wanted: the local restaurants, grocery stores, the many tours that are offered including quality and cost, local transportation choices, etc. Our apartment was air conditioned and absolutely spotless. They serviced it daily with clean towels, sheets, paper supplies & more, providing a once over daily cleaning including washing dishes, making the bed, and so much more. The kitchen was fully equipped for both short and long stays with refrigerator, stove, oven, nice dishes, dinnerware, cooking pans/utensils, microwave, toaster, coffee maker and more. They provide bottled water even though tap water is entirely drinkable. Personal touches were everywhere: snacks, big TV, hangers and laundry basket, high quality sheets, local coffee for reduced price. Clothes washer and dryer on premises, security cameras and gate. Twice a week they hosted a gathering for guests on their balcony (serving delicious hors d'oeuvres and drinks) where we could socialize, ask questions, get information, make friends and just have fun. It was great! Our stay with Lisa and Brian added a whole extra dimension to our wonderful trip!
Yesenia - May 2018
Highly recommended! Brian and Lisa were great hosts and super helpful from the beginning: from giving us information about getting to San Pedro, to reserving a golf cart and recommending places to eat and tours. The place is clean and the AC was heaven after a long hot day.
Samantha - May 2018
Wow talk about a great location and even better hosts! I would highly recommend staying here when you visit San Pedro. It's close to everything you'd need, want to see or do while visiting Belize. Brian is super helpful and knowledgeable, response time is quick and you can tell he gets enjoyment out of assisting you during your visit.
Bola - May 2018
This is a great place to say just south of downtown San Pedro. It was close to a butcher, multiple grocery stores, an amazing italian restaurant (and thai, but we didn't get to try it), and interesting bars (Crazy Canucks and Road Kill Bar). They made everything very easy to understand with their welcome binder which included menus, a map, access to the pool down the street, etc. They helped us arrange for a golf cart for the week, which is key! it was nice to have hot water in the shower and an air conditioner in the bedroom as well. We were able to use their grill on the 3rd floor almost every night with nice sunset views!
Taylor - April 2018
AMAZING! We loved staying here. Lisa is incredibly attentive and patient and responsive and was so accommodating of our constantly changing plans. The space was close to so many great bars, restaurants, tour spots, etc. They go above and beyond in terms of providing little extra's like snacks and coffee and Lisa booked a golf cart and a snorkel tour for us (accommodating us even as we changed our minds on timing!) If you're thinking of booking this place, DO IT, you will not regret it. Wish we could have stayed longer - it was the perfect choice. :)
Katie - April 2018
Brian and Lisa were amazing hosts! All of the prior reviews were spot on - they provided amazing hospitality and great local tips! Highly recommend staying here and will definitely be back! Thanks, Lisa and Brian!!
Anthony and Nicole - April 2018
As a NFL Alumni , i have stayed in some pretty Top notch locations that offered Great amenities and services. I have to tell you Tropical Dream Villas , ran by Brian and Lisa, is definately one of my favorite AirBnB that i have stayed at, to this date. The location is right in the middle of all the action. you can literally walk to the beach and enjoy all the scenery. Its right in the middle of San Pedro with plenty of restaurants, shopping , beaches and all the water activities you can imagine. Brian and Lisa Hospitality is second to none. They even provided us with a local cell phone so that we could stay in touch with them , a well as our families back home. They made sure that we were provided with the necessities for a week long stay. dishes were washed every day , beds were made, towels were always exchanged and replaced with new fresh ones, and as always with a friendly smile and conversation. Any recommendations that they give you as far as What to do, what restaurants to visit , what grocery stores to shop, Believe me, GO WITH IT!! they will not steer you wrong, all good experiences!! Hidden Treasures Restaurant is a must!! very trendy and upscale dining . And if your looking to do some excursions, they will put you with Raphael, i can go on and on about how amazing he was as our Tour Guide!! Last but not least, they will arrange for your pick up from the airport to the water taxi, with Dean, who is amazing, and they will even arrange for your pick up after you arrive to the island and taken to Tropical Dream Villas!!!!!
Elizabeth - March 2018
Lisa and Brian made my solo trip to San Pedro completely worth it. I was so nervous to travel alone but they included me in fun local activities and were such wonderful guides. I also cherish the friendships I made with the other guests they hosted from all over the world. The place was clean, climate controlled, with a fully equipped kitchen. And Lisa and Brian were very helpful whether I needed directions, a ride or to know where to find the best deal. I would highly recommend!!
Joseph - March 2018
Tropical Dream Villas was a very clean and stylish place during our stay. We wanted to be more comfortable during our time away from the mainland. Rooms were clean and secure, bed was extremely comfortable, even with a sunburn :D Hosts were super gracious and accommodating, checking in with us daily to see if there was anything we needed and to offer suggestions for activities and food. They provided a local cellphone which was a nice touch, to call and make reservations or inquire about tours. It was nice to be able to contact Brian and Lisa with quick questions while out and about during the day. Communication is key, and our hosts were available the whole way. They ran an appetizer hour which allowed us to meet some of the other guests and get a good feel for the area, as well as hear first hand places we should check out. Food in the area was one of the highlights of the trip, we loved every meal. Island Dream Tours, book a cruise early in your stay, you will love it! We did the Chill cruise instead of the caye caulker cruise and loved it. (we wanted a full day in caye caulker so booked a water taxi for another day) Their location is quiet and off the main road. We rented the bikes provided for 9USD for a day and rode to Secret beach, you should go spend some time there for a break from the hustle and bustle of San Pedro. There is so much to say, just wish we could have stayed longer!
Claudio - March 2018
Brian and Lisa personally greeted us and immediately made us feel comfortable in San Pedro by providing local tips and places to eat and visit. They also provided us a cell phone to call them with any questions or concerns which is a thoughtful touch! Would definitely stay with them again especially if I were to stay for an extended period of time.
Mauro - March 2018
Lisa and Brian were incredible hosts. They really went above and beyond and were such an integral part of our Belize vacation experience! They provided us local phones, arranged for our transportation upon arrival making our Belize experience hassle free. We were also pleased to have king size beds covered with the softest sheets! Complimentary daily turn over was a treat...and speaking of treats...the room included a few familiar snacks making us feel warmly welcome and instantly "at home"...and our hosts were "hosts" in the broader sense of the term: hosting guest happy hours with delicious homemade appetizers in their rooftop deck with breathtaking sunset views !! We plan to visit Belize again and will definitely re-book with Lisa and Brian.
Looking for the rest of the Reviews that we've received so far? You can find them here at https://www.airbnb.com/users/show/27842054
TripAdvisor Reviews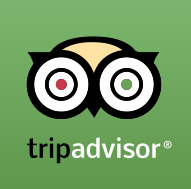 We strive to provide an exceptional level of service for every guest, and are proud to have a 5-star rating on TripAdvisor.